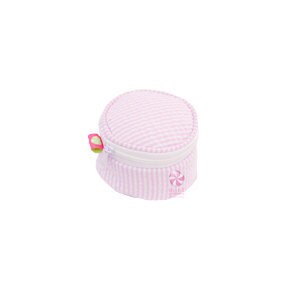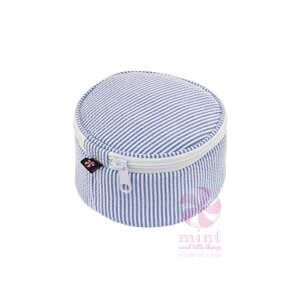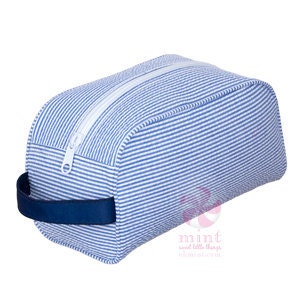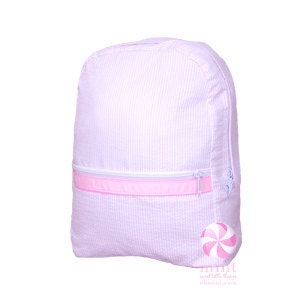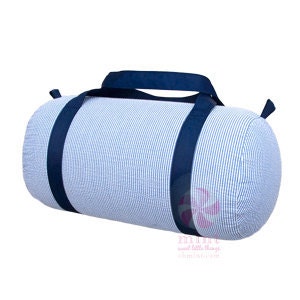 . Personalized seersucker back packs, duffle bags, dopp kits, button bags make a perfect gift.
Available in pink or navy.
Button bags are available in 3" or 6" and are perfect for holding pacifers.
Dopp kits can hold all of those little esstentials that get lost in the botton of the bag.